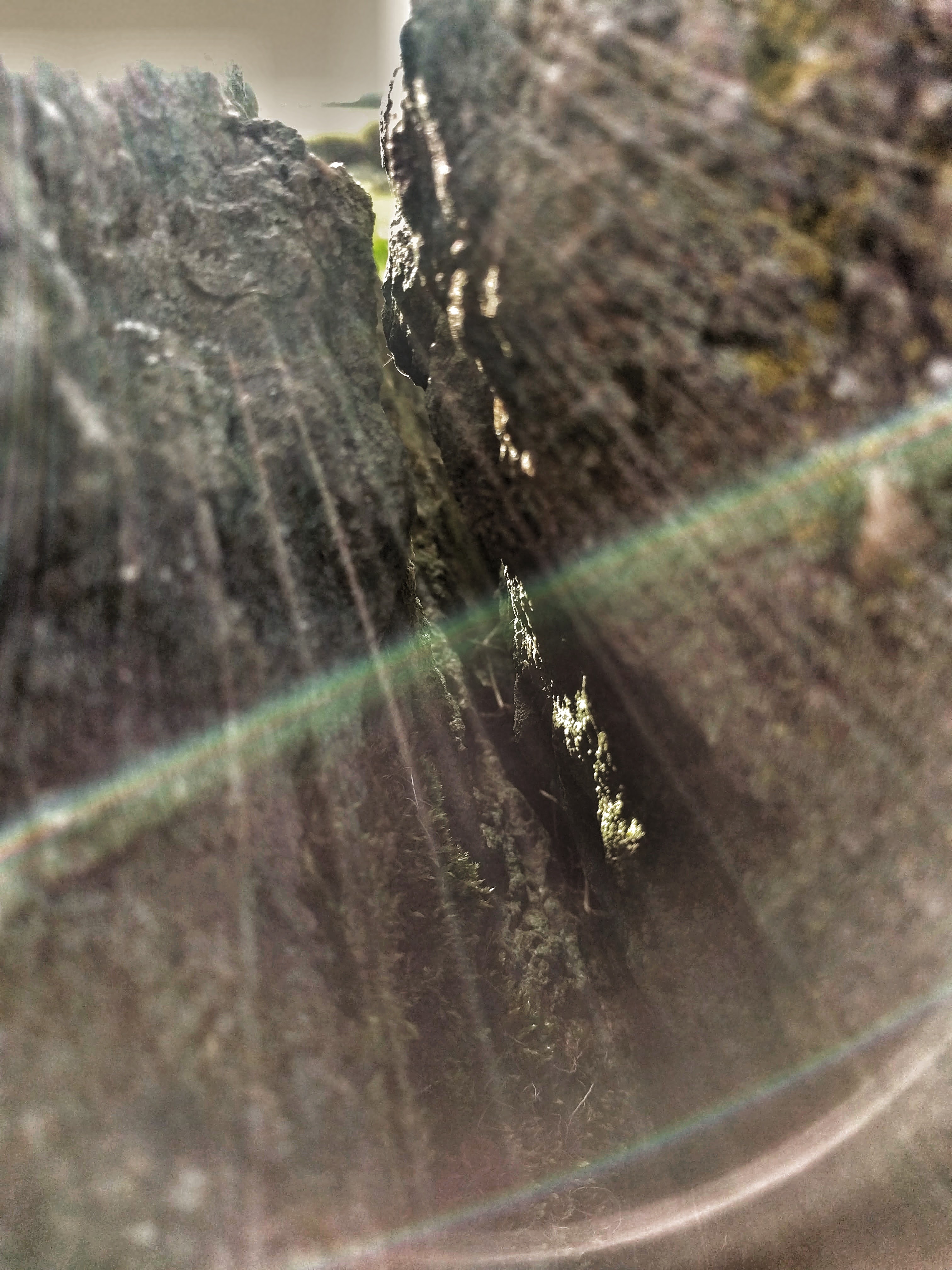 Year With The Gods 2021: Devotion: Our Gods and Their People
Join us for the first conference of the 2021 Year With The Gods Conference Season. In this conference we will explore our devotional polytheist relationship with Gods and Spirits along with our place in the larger Pagan, Polytheist and Magic-Worker community.
To learn more about our conferences please visit: http://www.landseaskytravel.com/year-with-the-witch-2020/
Our Conferences Include
Our conferences provide a balanced mix of hands-on, devotional, and experimental practice, with academic and lore-based studies. In addition, a an all-day chat room and a special coffee hour will be provided to facilitate building friendships and meeting other polytheists. Each conference will feature at least four presenters, providing a mix of well known faces and fresh voices in polytheism today. At this Beltane conference, we will be hosting a Beltane Ritual for Times of Burn Out.
Recordings of the Presentations minus the Coffee Hour and Ritual will be provided to all guests. All guests will also receive a digital download packet of free goodies from our presenters and other polytheist businesses.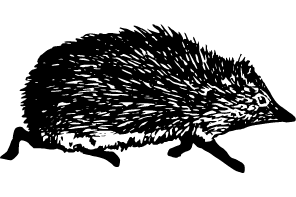 Entwined: When Devotion Becomes a Vow
Our hearts feel profound devotion to our Gods, and sometimes we are called to deepen our service and relationship through taking priest/ess/x vows. How do we know when to take such vows? How do we craft the right contracts and rituals? What is the role of personal agency, and responsibility on both sides? In this presentation we'll explore what it looks like to weave the strands of devotion into short or long-term vows to Deity. Jamie is an avowed priestess of Hades, in the midst of a nine-year contract with Him, and will share many stories and direct experiences with participants.
Jamie Waggoner is a priestess whose interests center around folk magic, mythology, oracular traditions, trance and ritual arts, and building sacred communities. She believes that magic is real, present all around us, and a profound tool for justice and transformation. Jamie trained as a priestess with the Sisterhood of Avalon for thirteen years, and now leads independent workshops and rituals across the United States. Jamie is a co-founder and teacher for Way of the Weaver: an all-gender inclusive program of magical inquiry, social justice and community building. Visit her website at www.jamiewaggoner.com.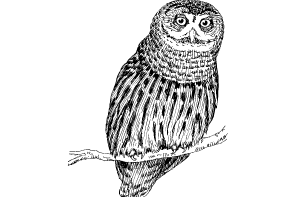 Everything You Wanted to Know About God-Marriage But Tumblr Anon Asks Were Turned Off
In a pagan culture where the reality of spirits is contested and newcomers are told not to have crushes on deities, the very existence of god-spouses seems illogical, confusing, and even archaic. Yet here we are - living, loving, laughing, and fielding questions from our co-religionists.
Romantic and marriage relationships with gods and spirits are attested to by several thousand years of religious history; today's polytheistic pagan god-spouses also develop highly individual relational configurations to balance private needs with social and community demands. No two marriages are alike, and yet people in these marriages share many similar struggles and triumphs.
This presentation is a direct, uncomplicated discussion about spirit-marriage from a Lokean god-spouse of 15 years. Common myths and misconceptions about this relationship type will be discussed, along with some lesser-discussed topics regarding spirit-marriage. This is not a sexually explicit presentation although the variety of human sexual behavior, its implications, and its complexities form a portion of this session's subject matter. Specific content warnings will be given at the beginning of the presentation.
Silence Maestas is an artist, educator, and sometimes author based in Salt Lake City, UT. With an approach to knowledge modeled on the noble and charismatic alpine pika, Silence has far-ranging interests and will talk loudly about them with minimal encouragement; he has talked loudly at PantheaCon, Many Gods West, SpiritCon (UT), and in private engagements. Paid to be an academic librarian and not paid to be an artist, Sy is enthusiastic about basically everything related to polytheism and spirit work, and basically everything else, too.
Home, Hearth, and Heart: Building and Maintaining Daily Devotional Practices
Daily devotional practices are the bread and butter of religious life for many polytheists—so why are they so gosh darn frustrating? In newbie fears about doing things incorrectly, in periods of poor health or low bandwidth, in times of spiritual burnout, one thing becomes clear: when things aren't going well for devotees, they don't go well for daily devotions, either.
In this presentation, Emily Kamp will lay out a toolkit of devotional and self-care activities, with a goal of tailoring devotions to individual needs, schedules, and limitations. Attendees will discover ways to pre-empt low-energy days, alternative methods for connecting with Powers when normal daily devotions aren't cutting it, tricks for rediscovering joy in the simplicity of daily practice, and—of course—how to build your own daily practice from scratch... or from square one.
Emily is a devotional polytheist with primary devotions to Dionysos, Ariadne, Soranus, and Hermes, among others. Formerly the blogger behind the Home, Hearth, and Heart Tumblr account, she is an Orpheotelest (initiatory specialist) of the Starry Crown tradition, as well as a professional diviner, educator, and spiritual consultant specializing in reframing outmoded internalized stories. When she is not priesting, blending tea for her loose-leaf tea business Discover Teas, or doing divination and leading classes on various histories of northern Mediterranean religions through Pothos Consulting Services, you can find her knitting, listening to podcasts, singing, and crafting with her daughter.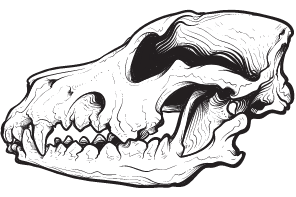 Boundaries Within Spiritual Communities
In this presentation we will be exploring the psychology of destructive cults and how they impact our pagan communities. First we will start by defining undue influence and how it works. Then we will review Steve Hassan's BITE Model and how it can be used to identify abusive communities. We will also cover ways that you can protect yourself, as well as how to set healthy boundaries when you involve yourself with groups.
Addy Street is a spirit worker, Witch, and performer based out of Stockton, CA. As a Devotional Polytheist, Addy is dedicated to honoring and celebrating the Irish Gods through music, performance art, crafting, and ritual. Currently, she is focused on working her way through college so that she can obtain her degree.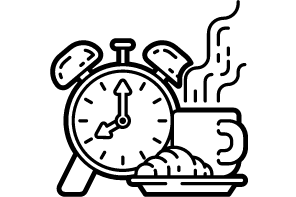 Coffee Hour
Join our presenters, hosts and other guests for an hour to sit and talk about our own practices, feelings and experiences within the topic of this conference.
Coffee Hours are not recorded for guest comfort and privacy.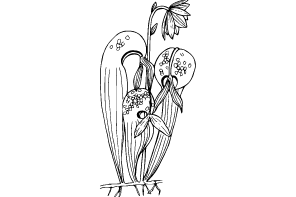 Low Spoons Beltane Ritual
Join Autumn Blackwood, Emily Kamp and Vyviane Armstrong as we host a choose your own adventure Beltane Ritual for when spoons or other resources are low.
In this ritual, we hope to show you how the Gods will meet you where you are, and you can have a beautiful connection and meaningful ritual with what is on-hand.
Pricing and Compensation
In alignment with other Land, Sea, Sky Travel programming, we strive to be as accessible as possible. In our attempt to do this, we now offer all conferences on a sliding scale.
Our conference passes this year are $30 - $65.
Please choose honestly where you fall on the scale. Your financial support is how Vyviane and many of our presenters, priests, hosts, and staff make their living and support their families.
If you are new to a sliding scale, or unfamiliar with the process behind it, we recommend reading The Sliding Scale to help you decide where you fall.
The sliding scale also works best as a larger community effort. If you pay towards the bottom of the scale, consider sharing our conference to your community either online or in-person. Tweet an inspirational quote or two, or maybe even write a few sentences about what you enjoyed on social media. Be sure to tag us so your feedback gets back to us!
Also note: Teachable does not have an option for customers to insert their own price, so we offered a few price points we thought would be most used. If you do not see a price that works for you on our click and order buttons, you can e-mail us and we can do a custom order or amount for you.
Check your inbox to confirm your subscription